Space2Business/Czech Space Week
Monday 28.11.2022 at 9.30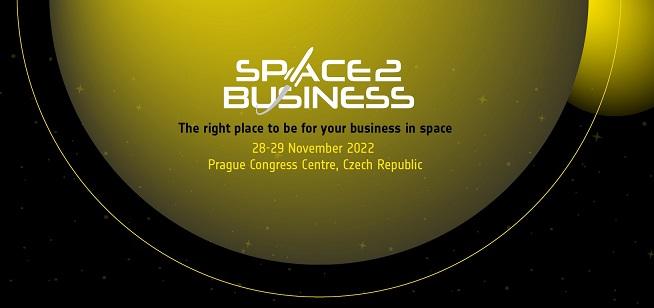 Main event of the Czech Space Week in Prague: Inspiring plenary sessions, informative workshops and targeted 1:1 meetings promise knowledge gain and new business contacts.
The deadline for registration is 18 November 2022.
The event starts at 9.30 CET in 28 November 2022.
From 28 November to 2 December 2022, Czechia will host the fifth year of the Czech Space Week, the largest Czech event focused on space industry. The opening and key event of this year's edition is Space2Business, held on 28-29 November at the Prague Congress Centre. It is an industrial day of space companies combined with an international conference, including B2B sessions, trade fair and rich programme for visitors interested in innovative space technologies. The aim is to promote entrepreneurship in the space industry and create business partnerships.
---