Report: ESA's Human Spaceflight and Robotic Exploration Programme offers opportunities for Finns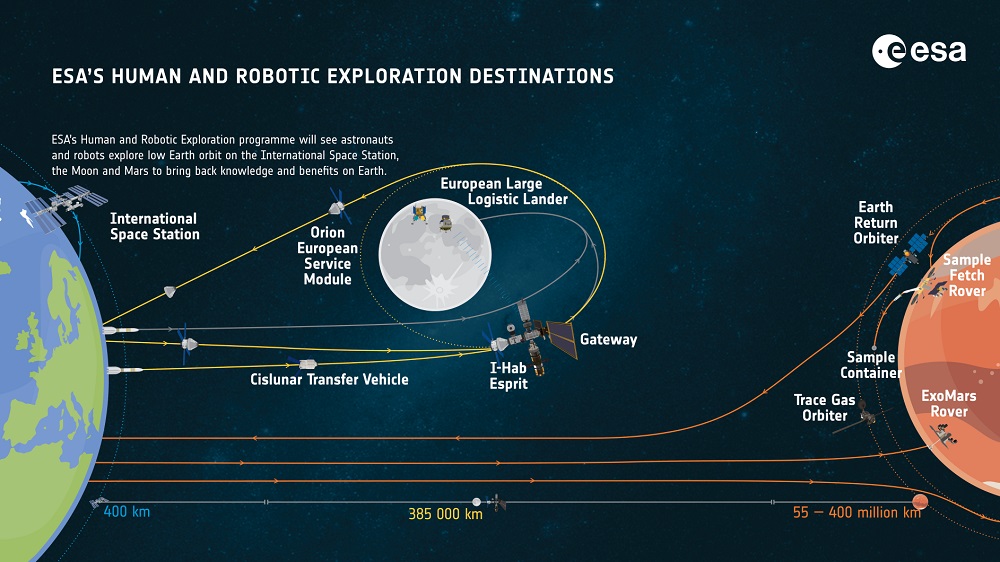 The expert report published by the Ministry of Economic Affairs and Employment on 18 February 2022 proposes that Finland participate in the European Space Agency's (ESA) Human Spaceflight and Robotic Exploration Programme (E3P programme). The report also recommends stronger resourcing for the national space administration.
The report extensively assesses the benefits of Finland's participation and the potential risks of opting out of the programme. The goal of the ESA's Human Spaceflight and Robotic Exploration Programme is to strengthen Europe's central role in future space exploration and projects. It also aims to inspire the next generations in the field of space exploration and, in particular, in reaching deep space destinations.
In addition to Estonia, Finland is the only ESA member state that has so far not participated in the optional programme on human spaceflights and space exploration. Joining the programme would give Finland more extensive access to projects on the International Space Station, missions to the moon, the planned space station in orbit around the moon, and spaceflights to Mars.
According to the study, opting out of the programme would restrict access to the early stages of the development of a new space economy. The global space economy has grown strongly over the past decade, and the growth is expected to continue. The value of the global space economy is approximately USD 350–450 billion.
Finland has succeeded in accelerating new space companies to a strong growth and highly advanced technological development. Finnish space sector start-ups have collected tens of millions in private funding and developed global business operations. Thanks to their high level of expertise, Finnish research institutes and researchers are involved in significant international projects. Several innovative products, applications and services have been developed in Finland that could also be relevant from the perspective of human spaceflight and other space exploration.
The results of the study will be utilised when Finland in 2022 defines which ESA programmes it will participate in during the next programming period. The decision on ESA programmes for the upcoming programming period will be taken at the ESA Ministerial Council meeting in November 2022.
Finland has been a full member of the ESA since 1995. Finland's recent (2020–2022) financial contribution to the ESA's mandatory and voluntary programmes has been about EUR 28 million per year.
The study was carried out by KPMG Oy and 4Front Oy.
Inquiries:
Tuija Ypyä, Ministerial Adviser, Ministry of Economic Affairs and Employment,
tel. +358 295 062 115
Henrik Pekkala, author of the report, Senior Manager, KPMG Oy, tel. +558 40 535 5638
Link to report (in Finnish)