SGAC Finland: A network for young space professionals and university students
Space Generation Advisory Council (SGAC) is a global network for young space professionals and university students. Thanks to the initiative of Kiira Tiensuu and Tiia Tikkala, SGAC has recently become active in Finland as well – SGAC Finland's next networking event will be held in Helsinki on the 10th of November. In the following, Kiira Tiensuu talks about her experience as SGAC's National Point of Contact for Finland.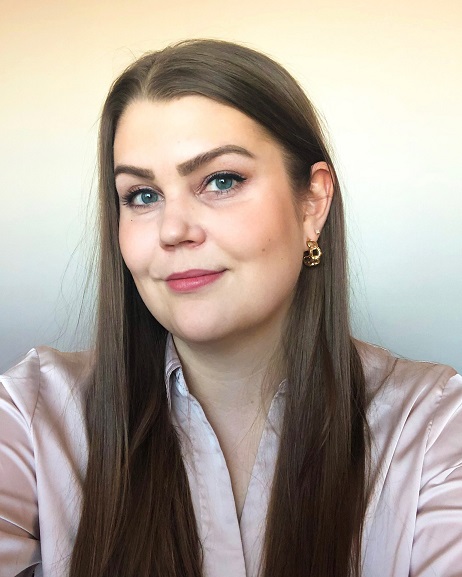 Kiira Tiensuu
In recent years, Finland's space sector has experienced unprecedented growth. We have seen innovative projects, advancements in space technology, and a surge in new startups focusing on space-related solutions. This momentum calls for an integrated network of students and young professionals passionate about space to come together, share insights, and collaborate on future initiatives. Space Generation Advisory Council (SGAC) Finland aims to serve this purpose.
Space Generation Advisory Council is a global non-governmental, non-profit organisation and network which aims to represent university students and young space professionals aged 18-35 to the United Nations, space agencies, industry, and academia. With over 25 000 members from 165 countries, more than 30 events annually and 11 project groups, SGAC has a broad reach and provides various platforms for collaboration and learning for students and young professionals.
Our vision for SGAC Finland focuses on fostering a connected young space community in Finland and integrating this community with the broader global space community. Everyone interested in the space sector is encouraged take part in SGAC's activities, regardless of their previous educational or professional background – SGAC's aims to provide a low-threshold opportunity to learn more about the space sector. We will keep updating the community about the opportunities SGAC provides, including scholarships, project groups, and open positions. While casual afterwork events will continue, we also have plans for other events and are forging collaborations across the Nordic countries.
My personal journey in the space sector began at the University of Turku, where I studied a master's degree in space physics. The studies continued with the SpaceMaster program at Kiruna Space Campus of Luleå University of Technology in Sweden, where I also had the chance to be part of establishing Giron Space Organisation (GSO), a student organisation connecting all space-related student projects in Kiruna. Getting involved with SGAC felt like a natural continuation after I moved back to Finland to work for the Turku-based space technology company ASRO.
Parallel to my journey, Tiia completed a BSc in Aerospace Engineering at TU Delft in the Netherlands, alongside which she was an active member of Delft Aerospace Rocket Engineering (DARE). She is currently pursuing an MSc in Computational Science and Engineering at the Technical University of Munich, Germany. With a background in organising events like the European Space Camp, she was keen to take on the challenge of connecting students, young professionals, and industry on a more local level.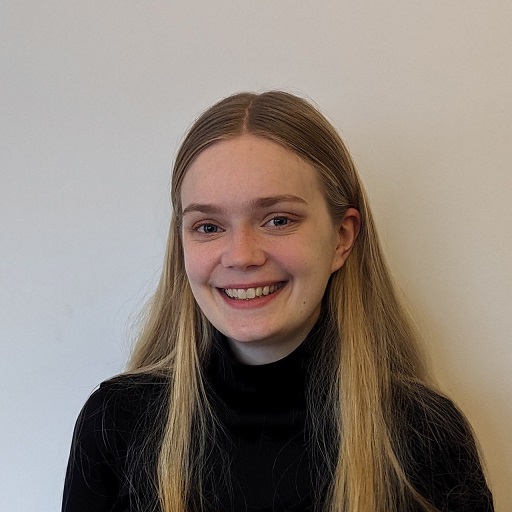 Tiia Tikkala
Our paths crossed in Paris at the International Astronautical Congress in 2022, where we were introduced by a mutual friend from SGAC. We both saw the need for a platform that would connect students, young professionals, and various other actors in the evolving Finnish space sector. Understanding how collaborative the space industry is, the idea of a strong network stood out. This shared vision led to our joint application to become the National Points of Contact (NPoCs) for SGAC in Finland.
As we took the roles of Finland's NPoCs in the spring of 2023, we started with updating Finland's page on the SGAC website and began building and planning SGAC Finland from the ground up. By July 2023, we hosted our first event in Helsinki, a networking afterwork. The turnout of around 30 students and young professionals showed us that there's a genuine interest and need for such networks in Finland.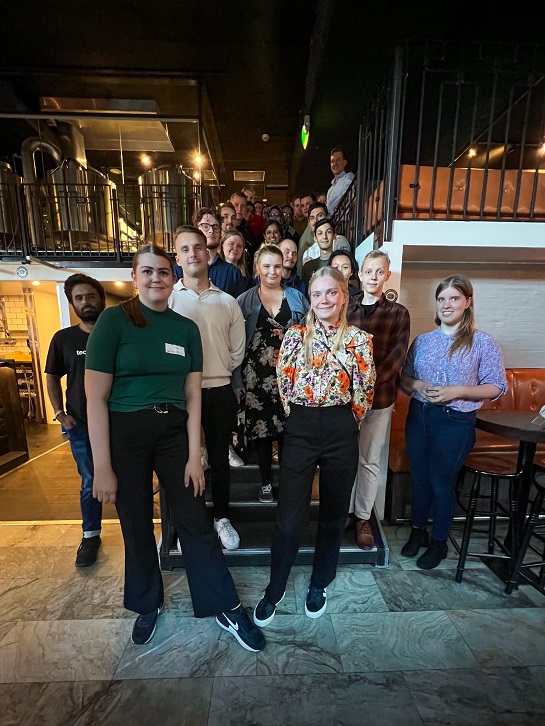 SGAC Finland's first networking event was held in July 2023 and hosted about 30 participants.
If you are interested in joining us, our next event will be another afterwork drink in Helsinki on the 10th of November. Please reach out to one of us to get a link to our WhatsApp group to stay up to date on future events!