New space economy ready to lift off thanks to Finnish innovation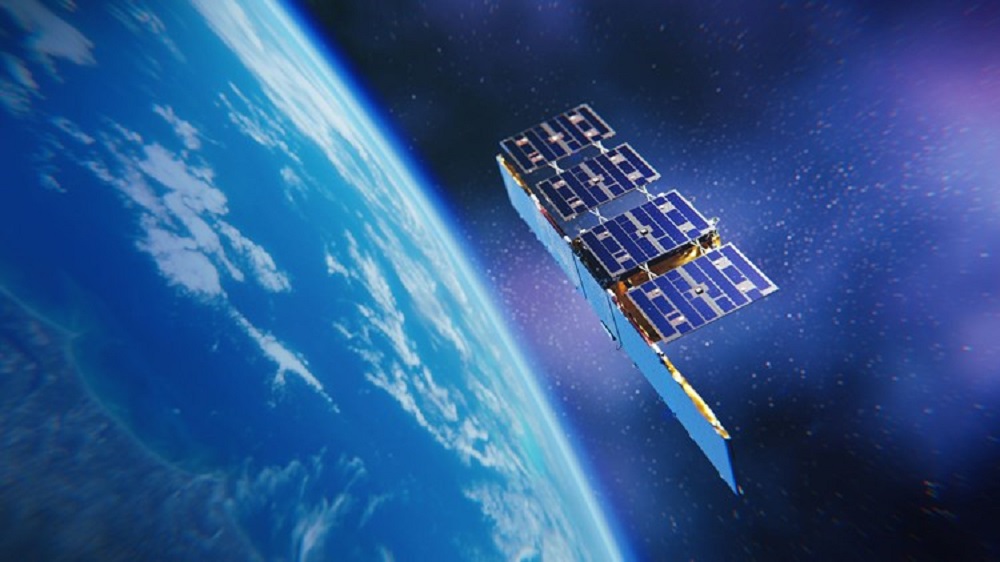 The new space economy is taking a giant leap as space technology turns towards improving the future of life here on earth.
As the sector grows, innovative Finnish companies are leading the way using their digital and tech-savvy expertise as well as stellar engineering skills to bring space back down to earth.
According to Morgan Stanley's Space Team the global space industry will surge to over $1 trillion by 2040, as companies use space technology and innovation to solve issues that impact our lives, including climate change, rising sea levels, wild fires and ice melting rates.
Finland is fast becoming a technological superpower with innovations that have led to the rise of 'astro-preneurship' and the establishment of the New Space Economy. Independent space companies are set to reshape traditional business models, develop faster and cheaper access to space than ever before, and advance earth observations far beyond today's satellite capabilities.
New space initiatives from Finland-backed start-ups include microsatellites that monitor the impact of climate change on the environment, such as floods and natural disasters.
One such start-up is, ICEYE. The business, which has almost reached 'unicorn status' – the phrase coined for start-ups valued at over €1 billion – is disrupting traditional earth imaging with its synthetic-aperture radar (SAR) microsatellites. The SAR technology is capable of delivering reliable imaging data at any time and in any weather, also during darkness and overcast conditions, making it a fitting solution for object detection, target tracking, activity monitoring and more.
"It's been an incredible journey for us at ICEYE and we are extremely proud of the progress our team has made in such a short amount of time," says Rafal Modrzewski, ICEYE's CEO.
"We have now deployed 16 satellites since 2018 and ICEYE is now the operator of the world's largest SAR constellation in the world. We also signed several important partnerships and reached significant milestones such as our work with the European Space Agency, where we joined the Third Party Missions data portfolio and also became the first European New Space company to officially join Copernicus, the largest satellite Earth observation programme in the world."
Another dynamic space tech innovation is Aurora Propulsion Technologies, a Finnish company dedicated to the sustainable use of space. Partnering with the US company Rocket Lab, Aurora is preparing to launch a satellite to test 'space junk' removal technologies. Space junk refers to debris from objects such as satellites that are still in space but are no longer functional.
Experts estimate that there are currently millions of pieces of debris orbiting the earth, with the declining cost of space technology likely to result in even more. The AuroraSat-1 CubeSat contains systems that will help bring satellites back to earth.
Also developing space satellite technology to support the sustainable use of natural resources is VTT, one of Europe's leading research institutions. Hundreds of satellites collect daily global information from the earth's surface and atmosphere to support the sustainable use of natural resources. VTT's remote sensing technology includes hyperspectral imaging used by Finnish company, Kuva Space. Kuva Space is building the world's most effective service for global daily data on vegetation and soil in order to help manage natural resources and grow the economy more sustainably. The technology is the first infrared hyper-spectral imager ever to be flown on a nanosatellite and the smallest ever to be flown in space (at less than 500g).
The space sector's value to life on earth cannot be underestimated. Satellites that orbit our planet pro-vide the most accurate location data, weather reports and predict storms. They monitor our climate, all day every day, providing valuable data on climate change and its effects, such as rising sea levels, wild-fires, and atmospheric changes. They connect millions of people and can connect countless more who lack access in isolated areas; they help us identify and prevent illegal fishing and deforestation and help to ensure the security of states by monitoring and verifying actors' behaviour.