Strategy measures: Research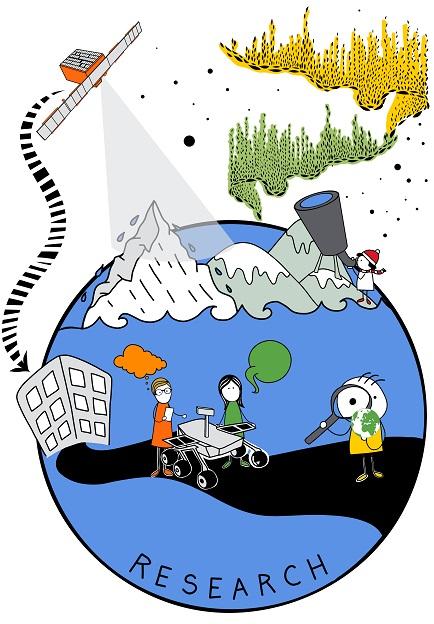 JOINT PROJECTS
Business Finland, research organisations and companies promote business-oriented joint projects between upstream and downstream companies in the telecommunications, positioning and remote sensing sector and research organisations.
FUNDING
Business Finland offers funding for cooperation that promotes the growth of space companies and research organisations and increases their competence. The Academy of Finland promotes high-quality, effective and responsible space research based on competition and supports the development of high-quality cooperation networks in projects it funds.
SUSTAINABLE DEVELOPMENT
Research organisations and donors will take into account the UN's Sustainable Development Goals in the targeting and funding of research.
COMPETENCE
The Ministry of Economic Affairs and Employment, the Ministry of Transport and Communications and the Ministry of Education and Culture will ensure that cooperation between ministries that aims to increase Finland's competence base will continue.
EDUCATION
Higher education institutions invest heavily in versatile education that serves the space sector to ensure an adequate competence base.